I have new pistons I have developed for the Jr.Outlaw racing. The main focus of this new design is rigidity so as to improve ring sealing and overall stability.
The billet design comes in sizes from 3.540-->3.549" (every .001") with two special low tension ring sets to match (3 ring model) -- (0.7mm Compression + 0.7mm Napier + 2mm oil pak)
One ring set covers up to 3.544"
The other goes up to 3.550"
A special alloy piston pin is required -- shorter -- thinner and or course much lighter.
The pistons come standard with a moly skirt coating.
...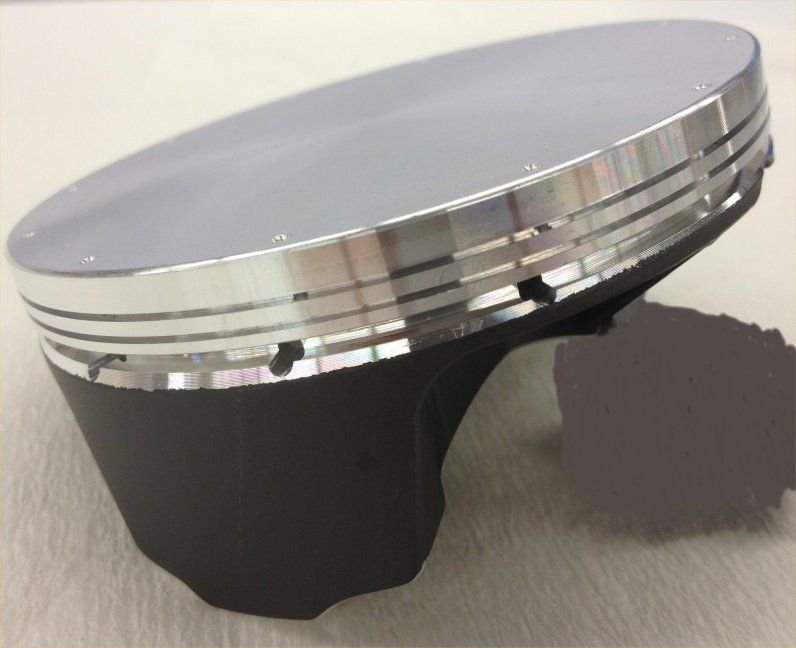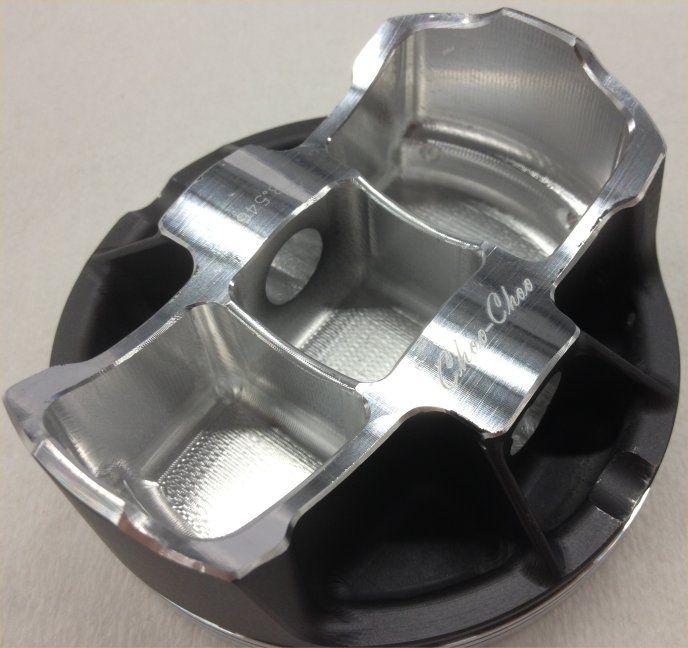 ..
Wider skirt width on the thrust side
..
Soon I will be introducing a bracket version very similar to this but with a lower cost ring pak (1mm compression + 2.8mm oil pak)
..
For more info contact:
Haddock, Ltd.,Inc.
423--698-0847
..