Moderators: Pool Man, chili man, choochoo
Time flies, It's that time of year again, and to help all Junior drag racers, Blossom is continuing The 10% discount on all Basic Freshen Ups. This discount started on October 1st and ends on January 1st. All you do is send us your motor for the Basic freshen up We do the work and then we will send the motor back whenever you are ready for it. NO Storage fees. Don't miss out get them motors in and save some $$$$$$$$$$$$. Thank you from all of us at Blossom Racing.
Posts: 126
Joined: Wed Jan 12, 2011 12:25 pm
Location: Sand Lake
---
Time is running out, before you know it January 1st will be here. To take advantage of our 10% discount on a basic freshen up you must get them motors in the shop before January 1st. This discount will save you about 80 dollars. Don't miss out on the sweet deal. Thank you to all the racers from Craig and Steve at Blossom Racing. Merry Christmas and Happy New Year.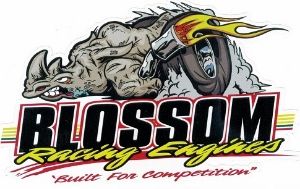 Posts: 126
Joined: Wed Jan 12, 2011 12:25 pm
Location: Sand Lake
---
---
Return to Sponsors Vendor Specials
Who is online
Users browsing this forum: No registered users and 1 guest